| | |
| --- | --- |
| | |
| Available October 13, 2011 | Now Available in Paperback! |
---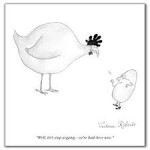 Which Came First, the Plot or the Voice? Or, How the Intersection of Plot and Voice Can Transform Your Writing
Have you ever felt stuck in your writing? I know I have: wheels spinning, mud spraying, but moving nowhere. For this reason, I feel really grateful to be working with Kris over the next several months as we amp up and prepare for the Writing and Illustrating for Your Reader's (WIFYR) conference in Sandy, UT. Not only is Kris kind enough to let me guest post on her blog, but she's also been kind enough to let me assist her this summer in the workshop class she'll be teaching.
One of the first fundamentals of writing a story is that tricky little verb—you have to write it! But once you gain traction and get the story going, what then? Pulling off a story is more than just putting fingers to the keyboard. If you want to be a better writer and create a story that is compelling to readers, I think there is one key area that you really need to tap in to: the essential blending of plot and voice.
Plot is, of course, the outline of events that occur. Put simply, to make your book interesting, stuff (cue Fantastic Mr. Fox hand gestures) has to happen. But not just any stuff. The right stuff. And this is where plot and voice intersect. When you learn who your characters are, you'll learn what kind of choices they'd make in any given situation. You'll know, even, what kind of situations they'd get themselves in. Their voice will drive the plot of the story, instead of the other way around.
That being said, the connection between plot and voice is one of those chicken or the egg situations. You don't usually pick one—voice for example—and completely flush it out, check it off your list, and move on to plot. People are tricky, messy, complicated, and beautiful. To get a character who is also messy, complicated, and beautiful takes time and occurs as a process.
Think about it this way: you didn't get to know your friends in one day. In fact, they probably still surprise you. Characters should be just as real. You can't just sketch them out on a piece of paper and expect them to get up and walk away. Usually you figure out who they are by putting them in situations (plot) and figuring out how they would act, what their motivations are for acting that way, and how they would feel about the consequences.
Plot and voice need to inform each other in order to be perfectly entwined. Not only will voice drive plot and help you dictate what kind of things should happen to your character, but your plot will help you—and your readers—know what your character's voice is so that they become a real person, full of contradictions and surprises. These two elements are critical to making a story that compels readers.
Recently, I just finished Kristen's novel Girls Don't Fly. I feel like this was a perfect example of the marriage of plot and voice. Every situation that Myra found herself in felt authentic to her motivations. Even when she was in situations that she might not have chosen willingly, I understood how she got there.
In turn, these situations helped further refine and showcase Myra's voice. I can think of one moment in particular when Myra is confronted with two of her strongest motivations: she loves and helps her family, but she has a pathologic hatred of messes, blood, and germs. When the plot forces these two sides of Myra to come into conflict, Myra jumps off the page and becomes real.
With Kristen as such an obviously masterful writer, both in theory and in practice, I know any person who is lucky enough to be a member of her morning workshop at WIFYR this June will really be able to take their writing to the next level. Feel free to check out www.wifyr.com to learn more about Kristen's class, including the other topics she'll be covering in addition to voice and plot, or any of the other classes that will be available.
Robin Johnson is a content strategist and writer by day for an SEO company in Utah. She is currently working on two young adult novels—one in a mixed-style contemporary novel, the other a fantasy involving dragons. She looks forward to attending her third year at WIFYR and learning all she can from Kristen and the other instructors.